Here's what made the headlines.
NEED TO CATCH up? TheJournal.ie brings you a round-up of today's news.
IRELAND

Activists from Dundrum housing action group drill a not for sale sign across the for sale sign at a site listed for housing development in sandyford this afternoon.

Source: Sam Boal via Rollingnews
WORLD

A firefighter battles wildfire in Malibu, California

Source: Xinhua News Agency/PA Images
#CALIFORNIA: Nine people have died following fires in California.
#KHASHOGGI: Turkey has said it shared recordings related to the killing of journalist Jamal Khashoggi with Saudi Arabia, Britain and the US. 
#DONALD VS DONALD: European Union Chief Donald Tusk has accused US President Donald Trump of being averse to a "strong and united" Europe.
PARTING SHOT
A red leather wheelchair that Stephen Hawking used from the late 1980s to the mid-1990s, driving himself using a joystick, has sold for £296,750 at auction. 
The money raised from selling the wheelchair will be donated to the Motor Neurone Disease Association and the Stephen Hawking Foundation.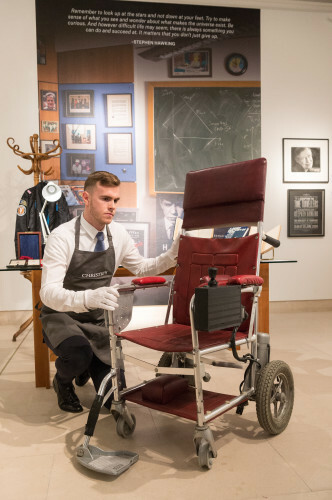 A staff member of auctioneer Christie's shows Stephen Hawking's wheelchair.

Source: PA images