There has been, and will be, a lot written about George H.W. Bush's legacy, although I heard him say many times that he did not like the "L" word.
I first came to know President Bush for his legacy of service. We merged our organization, Hands On Network, with President Bush's Points of Light Foundation in 2007 to create the world's largest organization dedicated to volunteer service. I served as the CEO of Points of Light for six years. Over that time, I came to see how deeply he embodied the ideals and virtue of public service – in his life's achievements and in his life's example.
I will leave it to others to add up the many dimensions of his achievements and legacy, from the Americans with Disabilities Act to the Clean Air Act Amendment. But I think now, more than ever, we can take inspiration from President Bush's life example.
My first meeting with President Bush was at the Bayou Club in Houston for a kind of job interview for the Points of Light role and evaluation of the merger. It is highly intimidating to be interviewed for any job, much less to be interviewed by a former president. And in this case, as a life-long Democrat, perhaps even more so.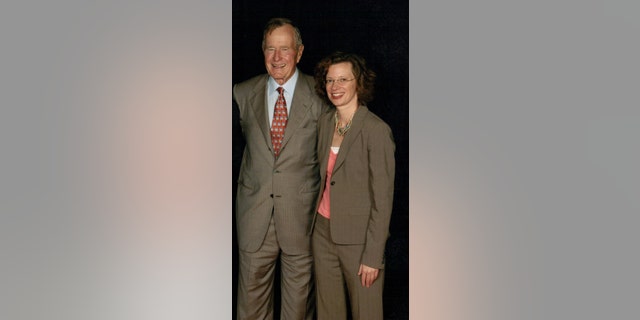 He immediately put me at ease and I knew that the typical interview expectation of singing my own praises was not required. He told me the now-famous story of his mother admonishing him not to brag when he recounted his own soccer goals, asking him, "And how did the team do George?"
I have never been with a more powerful person who emanated such deep humility. It was more than a personal virtue. It was a world view that embraced transcendent purpose and the spiritual wisdom of our own relative smallness in the universe.
We all know of President Bush's courage as a 19-year-old flying combat missions, but I came to know the quiet courage of his last years. When his body was failing him, he squeezed out life's gifts each and every day. I loved that he always seemed to order dessert with lunch.
Even though his life was characterized by a vibrant athleticism, he defied the fear of appearing enfeebled, first walking with help, then a cane and eventually, without hesitation, a wheelchair. He jumped out of airplanes to demonstrate the capacity for adventure even for those turning 80, 85 and finally 90. Even when he struggled to walk unassisted, he would take out his speedboat and drive so fast that it would make your eyes water. (My children found it thrilling, while I confess to finding it a bit scary.) He demonstrated for all of us the capacity to live with joy and energy, even as our physical capacities fail us.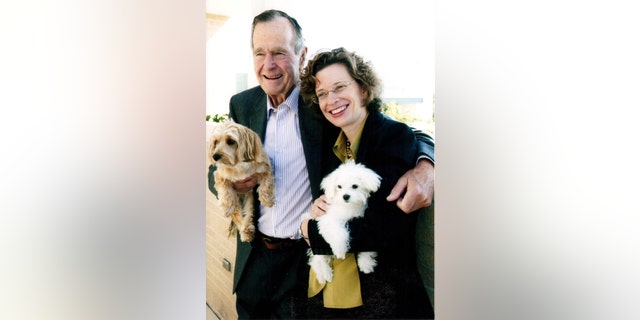 Most of all, President Bush embodied kindness. As we age, we seem to grow into our core character – for better or worse. For President Bush, he seemed to grow into his fundamental kindness.
This was manifest in major public actions like co-leading humanitarian missions with President Bill Clinton, and in small everyday gestures. Over the years of knowing him, I heard so many stories of his acts of empathy – standing up to a bully in his teenage years, bringing a Jewish friend to break the restrictions at a local country club, writing a letter to a distant friend in a time of need.
There are literally thousands of acts of kindness that people around the world remember of President George H.W. Bush. And every interaction I ever saw with him demonstrated this fundamental spirit of personal generosity and graciousness.
Perhaps the greatest testament of his goodness was his impact on his family. His children often cry at the very mention of his name. And his gifts and example live on in the constellation of the Bush family who pursue lives of service – a fundamental value of the Bush family, his own and his beloved Barbara's.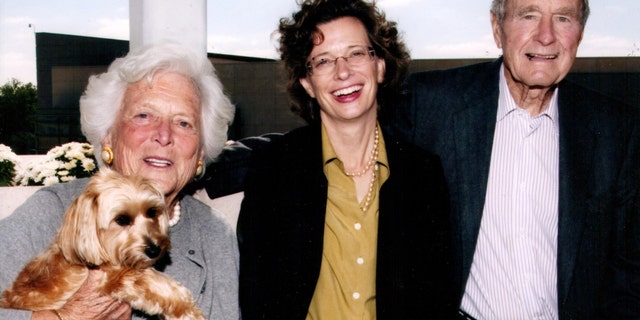 I well remember celebrating the anniversary of Points of Light with President Bush, hosted by President Barack Obama in the White House. Hundreds of members of President Bush's family and friends joined together, including members of his administration.
His former press secretary, Marlin Fitzwater, marveled that thirty years later one of the president's enduring and fundamental legacies would be Points of Light. With all of the legislative and diplomatic and military dimensions of his presidency, the more ethereal, but deeply meaningful vision of a kinder and gentler nation did stand the test of time.
I believe it is perhaps the radiance of a life well lived – of the small kindnesses, bravery in the face of loss, humility, humor, and a defining belief in service to others – that shines brightest of all his many contributions. For President Bush's great light and wisdom was knowing that ultimately it is not power, wealth nor glory that define a life well lived, but how we treat and lift up those around us.
We have no finer example. His life was, perhaps and after all, his greatest legacy.