Crash investigators are continuing to comb through the Germanwings Airbus A320 wreckage scattered across a large area near the French village of Seyne-les-Alpes.
Rescue workers have been airlifting covered bodies off the mountain and gathering parts of the plane from the debris that is spread over an area of 1.5 hectares. Fragments of wreckage include broken wheels and sections of fuselage painted with the German flag.
Those who have visited the site describe a scene of complete devastation with very few large sections of the plane remaining.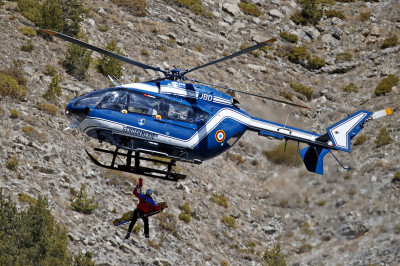 Andreas Lubitz, the plane's co-pilot, locked himself alone in the cockpit of Germanwings flight 9525 and set it on course to crash into an Alpine mountain, killing all 150 people on board including himself, prosecutors said.
German police are searching his home for evidence that might offer some explanation for what was behind the crash in the French Alps. Photographs showed them carrying a computer out of the house in his hometown in Montabaur, believed to be owned by his parents. A man covered with a jacket was escorted out of the house.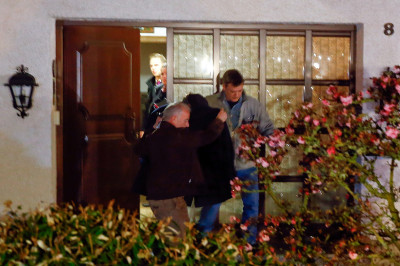 Markus Niesczery of Düsseldorf Police told the Daily Mail: "We wanted to search to see if we could find something that would explain what happened. We have found something which will now be taken for tests. We cannot say what it is at the moment but it may be a very significant clue to what has happened. We hope it may give some explanations."