In a rare example of something good coming from months of lockdown, French cheesemakers have accidentally discovered a new product that has become a hit among their customers.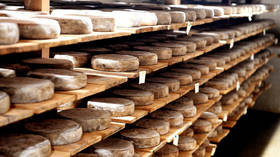 The coronavirus pandemic has rattled many businesses and industries across the globe. In France, iconic wine and cheese producers saw orders dramatically falling after massive closures of restaurants and markets.
A family of cheese producers from the French commune of Saulxures-sur-Moselotte also suffered from plummeting sales as the epidemic peaked in the country. At the beginning of the lockdown, Lionel and Laura Vaxelaire had nearly 60 Munster cheeses left in the cellar.