There's still plenty to enjoy at St Patrick's Festival 2021.
WE MAY NOT be able to line the streets decked out in green, white and orange to celebrate St Patrick's Day this year, but St Patrick's Festival 2021 offers the next best thing. 
Today, March 17, is the last day of the six-day festival, but there's still plenty left to enjoy – including a message from President Michael D Higgins, marching bands, comedy sketches and trad sessions.
For those who want a look back at this year's festival, tune in to RTE One at 6:30pm this evening for A St Patrick's Festival Celebration, hosted by Baz Ashmawy, and feast your eyes on some brand new work which was created for the programme.
Read on for our top picks of the day, and see the full programme here. 
For music lovers…
1. Pillow Queens, Gemma Dunleavy & Adam Mohamed
Hosted by DJ Tara Stewart in the Guinness Storehouse, this live performance by three of Ireland's most exciting contemporary artists is not to be missed. Indie rock band Pillow Queens recently made their US TV debut on the Late Late Show with James Corden, while you might recognise songwriter and producer Gemma Dunleavy's hit single Up de Flats. Spoken word poet and artist Adam Mohamed will also take to the stage.
When: Wednesday 17 March at 6:30pm. Find out more here.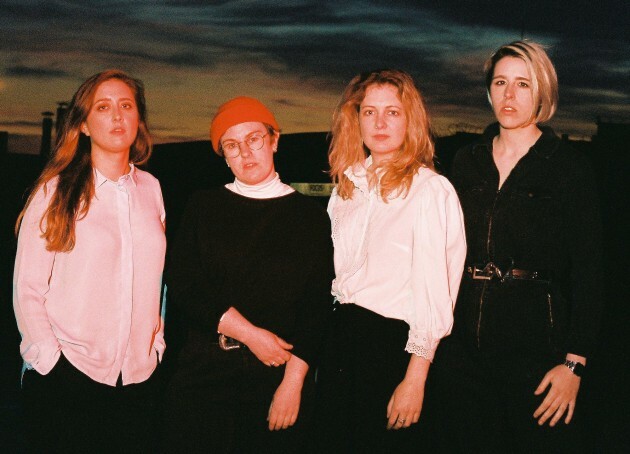 Pillow Queens are performing live from the Guinness Storehouse.

Source: Conway Communications
2. Barróg Lá Fhéile Phádraig 
It wouldn't be St Patrick's Festival without a trad session. This event, which translates to 'the St Patrick's Day hug', is pre-recorded at the legendary Whelan's venue on Wexford Street. It includes performances from some of Ireland's best trad players and singers, including Lisa O'Neill and Colm Mac Con Iomaire. 
When: Wednesday 17 March at 8pm. Find out more here. 
For culture buffs… 
3. Orchestra of Light
Specially created by St Patrick's Festival, Tourism Ireland and Dublin City Council, Orchestra of Light is a stunning film featuring a swarm of 500 drones animating the skies of Dublin and illuminating some of our capital's landmarks. The film was pre-recorded in early March and tells a story of Ireland's global influence, and how a small island on the edge of Europe has spread its culture and traditions across the world.
When: Wednesday 17 March at 9.30pm. 
For families…
4. Irish Legends with Eddie Lenihan
Spanning three episodes across four days, Irish storyteller Eddie Lenihan will share tales for the entire family to enjoy. Eddie is well-known for his tales of Irish folk heroes, fairies and fallen angels as recorded in Irish mythology, folklore and oral history, and is one of Ireland's few practising seanchaithe (traditional Irish lore-keepers and tale-spinners).
When: Wednesday 17 March 3:15pm. Find out more here. 
5. Tumble Circus presents The MacCarnysons
Bring the circus into your home with this 45-minute film by Tumble Circus, which follows the story of the MacCarnysons family whose circus business is facing hard times. The film was shot in and around Belfast, and features death-defying aerialists, hardcore acrobats, mind bending jugglers and plenty of laughs. 
When: Wednesday 17 March at 10am. Find out more here.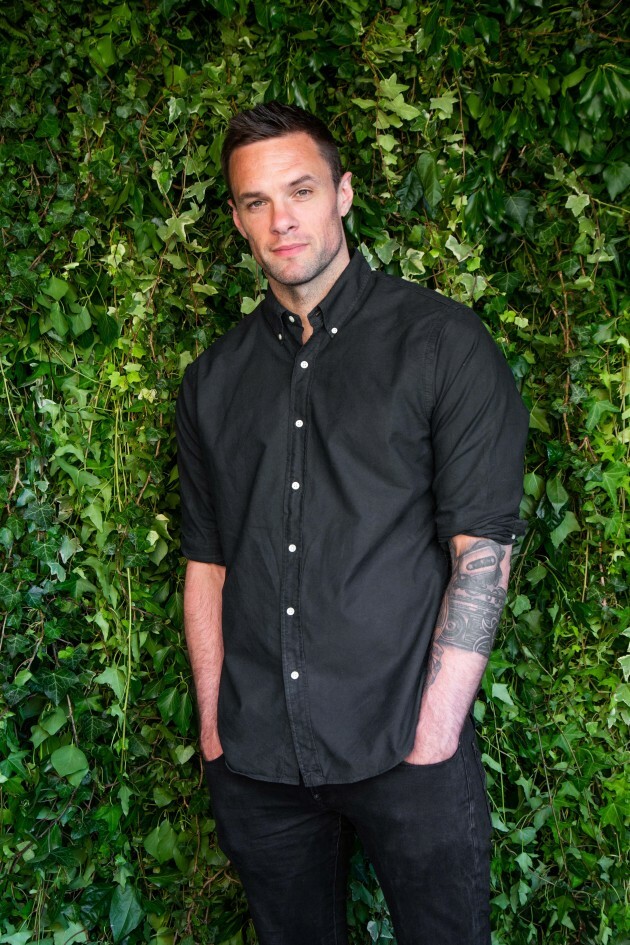 Niall Breslin will perform his spoken word piece, Teen Spirit.

Source: Conway Communications
6. Teen Spirit with Bressie
In this spoken word piece, Niall Breslin is brought back to the day in his teenage years when he found out that one of his musical heroes, Kurt Cobain, had died by suicide. He talks about how the adults around him reacted to the news and the stigma that surrounded Kurt's death and asks himself, knowing what he knows now, what he would do differently today so he can show this generation of teenagers how they can be the ones to stop the stigma around mental health. 
When: There is one performance each day of the festival. Find out more here.
For comedy fans…
7. Comedy with Foil Arms & Hog
Irish sketch comedy group Foil Arms and Hog have created new sketches for St Patrick's Festival to lift your mood and make you laugh as they observe our national idiosyncrasies, particularly relating to the March 17 holiday.
When: Sketches will be shown each day of the festival. Find out more here.  
St Patrick's Festival 2021 is taking place from Friday 12 March to Wednesday 17 March. See the full programme here, and tune in to SPF TV here, or watch on Oireachtas TV: Saorview channel 22, Virgin Media channel 207, Sky channel 517, eir Vision channel 504, and Vodafone channels 201, 207 and 208.
Some of the performers for the Barróg Lá Fhéile Phádraig trad session.