Trying to compare new cars? We asked car reviewer Bob Flavin to decode some of the most useful specs and features.
NO MATTER HOW much you know about cars, comparing specs across manufacturers can be tricky.
Upgrading from an older to a newer car means you're likely to come across some features you won't have seen before, and life isn't made easier by the fact that features can change names depending on the manufacturer.
Looking for adaptive cruise control technology, for example? That's Active Cruise Control if you're buying a BMW, Intelligent Cruise Control for a Nissan, or (wait for it) Active Distance Assist Distronic for a Mercedes-Benz.
So how can you compare car listings with confidence, and decode the manufacturer brochures? With the help of car expert and motor journalist Bob Flavin, we're taking the mystery out of the most common new-car features (and sharing the jargon to look out for).
At the dashboard

A typical digital cockpit.

Source: Shutterstock/Room 76
Digital cockpit
This non-mechanical dashboard swaps out the speedometer, rev counter and in-car controls for LCD screens or touchscreens. There are variations to the name "digital cockpit" across manufacturers – keep an eye out for Peugeot's i-Cockpit, Skoda's Virtual Cockpit and Mercedes-Benz's high-spec MBUX.
Most useful for? "Night drivers, who will love the fact that everything is well lit-up," says Bob. The cockpit is often personalisable too: change the colour, lighting and fonts to suit your tastes.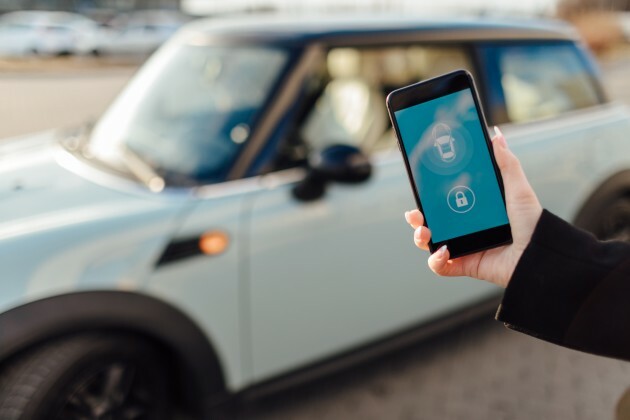 Bespoke manufacturer apps give the driver control outside the car, too.

Source: Shutterstock/VAKS-Stock Agency
Smartphone connectivity
Depending on the age and model of the car you buy, the term "connectivity" can mean one of a few things. "There's the basic level of Bluetooth connectivity that allows you to take a call through the speakers of the car," says Bob. "Most newer cars also support Apple CarPlay and Android Auto, which allow you to use apps like WhatsApp or Google Maps within the car's own system." Moving up a level, some car companies offer bespoke smartphone apps, where you can monitor anything from your car's fuel level to its next service date. If in doubt, ask your dealer exactly which connectivity features you're getting.
Most useful for? EV drivers will get lots of use out of bespoke manufacturer apps – the NissanConnect app, for example, allows drivers to start charging their EV via their smartphone without going outside the front door.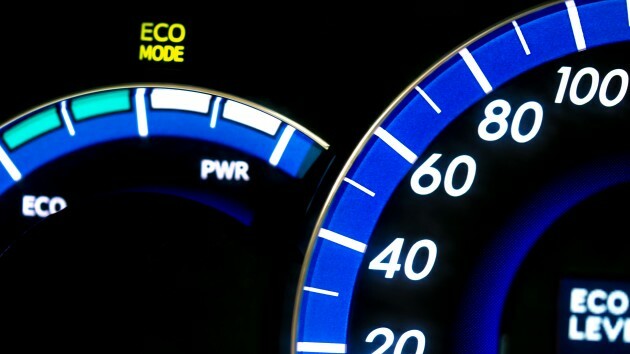 Driving in Eco Mode improves your fuel efficiency.

Source: Shutterstock/Aris-Tect Group
Driver profiles or driver modes
SEAT Drive Profile, Volkswagen Driver Profile Selection, Ford Selectable Drive Modes… all of these serve a very similar function, allowing the driver to toggle between different driving and comfort preferences at the touch of a button. Want to drive more fuel efficiently? Try Eco Mode. Want a car that's super-responsive to acceleration? Switch to Sport Mode.
Most useful for? "Households who are sharing one car between multiple drivers should look for models that offer individual driver profiles," says Bob. These allow each of you to adjust revving capacity, seat height and even air-con to suit your personal preferences.
On the road
Adaptive cruise control (ACC)
A step up from standard cruise control, ACC keeps you safe by slowing down to match the speed of the car in front of you. And a whole lot more besides, says Bob. "Advanced systems will help you take motorway exits and navigate junctions, as well as dropping your speed if the speed limit changes." You'll find this under multiple different monikers – the American Automobile Association found 20 unique names for ACC across manufacturers, including "dynamic radar cruise control" and "distance assist" – but they all describe the same functionality.
Most useful for? "Anyone who is up and down the motorway regularly should have adaptive cruise control as a priority when buying a car," says Bob.

Lane assist technology, using sensors on the outside of the car.

Source: Shutterstock/Chesky
Lane departure warning or lane assist
Cars with this feature help you to maintain a safe lane position, either by warning you if you're about to cross the white line (lane departure warning) or adjusting your steering so you stay in the centre at all times (lane assist). Some manufacturers will bundle a group of safety or autonomous driving features together under one name, like Honda's Sensing Suite or Nissan ProPILOT, both of which combine adaptive cruise control, lane assist and more.
Most useful for? "Anyone who's relatively new to driving or is driving a lot on busy roads," says Bob.
Matrix headlights
Want to feel safer when driving in low or no light? Opt for matrix headlights. "Instead of a single lamp on the front, matrix headlight are made of multiple smaller bulbs which can shine much further," says Bob. The bulbs serve as cornering lights, lighting up the road ahead on a bend, and can also put oncoming drivers into a low-light blackspot to avoid dazzling them.
Most useful for? This feature is a game-changer for night driving in general, but is particularly helpful on dark rural roads.
Braking, parking and staying safe
City emergency braking
This semi-autonomous feature is designed to prevent low speed collisions, particularly on busy city roads or in stop-start traffic, where you're driving under 30 km/hr. "If the car in front of you suddenly stops and you don't intervene, your vehicle will brake and stop for you," explains Bob. Look out for names like Volkswagen's City Emergency Brake, Audi's Pre Sense City or Ford's Active City Stop.
Most useful for? Anyone who does short hop drives on busy roads, or who often drives in the city centre.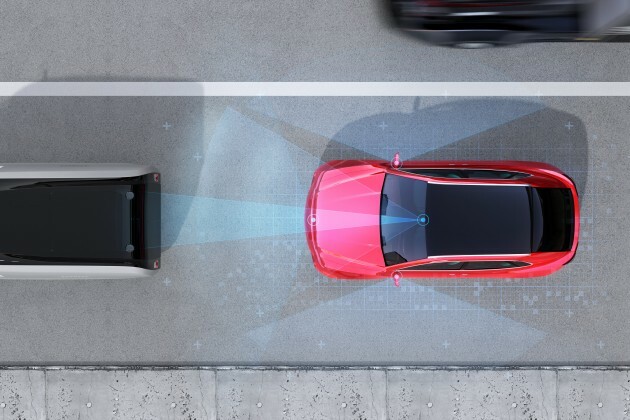 Self-parking tech makes parallel parking simpler.

Source: Shutterstock/Chesky
Self-parking system
You'll often see this referred to as Park Assist or Intelligent Park Assist. While there are different levels of functionality and effectiveness, the basic theory is the same: the car parks itself or helps you to park correctly, using cameras or sensors on the outside of the vehicle.
Most useful for? "If you're not a fan of parallel parking, this will take away the stress," says Bob.
Pre-crash system
Often called Pre-Crash Assist or Pre-Collision Assist, this feature helps your car to "prepare itself for a collision". That can mean warning the driver of an obstruction ahead, tightening seatbelts, activating airbags, applying the full force of the brakes – any or all of the above, depending on the manufacturer.
Most useful for? Everyone, really. "Features like these are becoming standard on newer cars, helping to keep road users safe," says Bob.
Want to buy a new car with confidence? DoneDeal hosts the widest selection of cars for sale in Ireland, with over 80,000 on sale today. The vast majority of those, over 60,000, are from over 1,000 trusted local car dealerships that offer certainty in your purchase through warranties and history checks.
To check out DoneDeal's range of cars from all of Ireland's trusted car dealerships, see here.